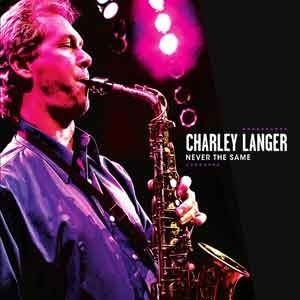 Steelin' Dan is proud to announce that our saxophonist
Charley Langer
, has just released his debut solo CD, entitled
"NEVER THE SAME".  
Charley describes his music as "intelligent smooth jazz".  Perhaps a better description is "Phil Woods meets Boney James".   
This impressive CD is produced by Ron Wikso... and includes musicians such as: Alphonso Johnson, Matt Bissonette, Kurt Griffey, Wally Minko and Michito Sanchez.  We congratulate Charley on such an outstanding CD... it definitely
IS HOT!
The CD is now for sale... PLUS you can sign-up for Charley's newsletter to be entered into a monthly drawing for a free CD.  Music samples and further information are available
HERE
.