Well, it was inevitable, and now it's here. Becker and Fagen are coming back to the U.S. Two shows were announced today, with the promise of more to follow. Here's what we know so far.
* June 09, 2009 at the Performing Arts Center in Durham, NC (tickets go on sale April 17)
* August 15, 2009 at the Chastain Park Amphitheater in Atlanta, GA (on sale now)
In between those dates, they are back in Europe for the "Left Bank Holiday" tour. The U.S. Steely Dan tour has been dubbed "Rent Party '09."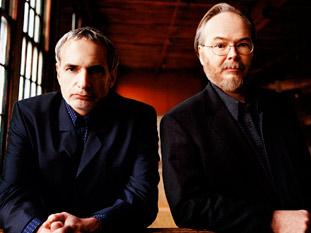 If you live near Northern California, especially Sacramento, and can't wait to hear some Steely Dan, check out the Steelin' Dan live shows page, break out your hats and hooters, and come see a note-perfect
tribute to Steely Dan
.